VIP Pro Beauty
Regular price
Sale price
$37.99 USD
Unit price
per
Sale
Sold out
With Peppermint Oil & Vitamins A, C & E
Shine & Medium Hold

This Peppermint Oil and Soy Protein-enriched pomade gives any hair type hold, shine and
control. SD Alcohol, Paraben and Sodium Chloride-Free.
KEY INGREDIENTS
• Mentha Piperita (Peppermint) Oil - Soothing to the scalp, stimulates circulation,
and works to relieve dry scalp
• Panthenol - Form of Vitamin B5 that penetrates through the cuticle of the hair and
acts as a powerful humectant that helps hair maintain moisture in the cortex and on
the surface, leaving it more pliable, shinier, stronger and thicker
• Hydrolyzed Soy Protein - Hair conditioning, strengthening, and repairing
• Phospholipids - Hair and skin conditioner that attracts water to hair to maintains
long-lasting moisture.
• Tocopheryl (Vitamin E) Acetate - Antioxidant that conditions hair and protects
against damage
• Retinyl (Vitamin A) Palmitate - Increase moisture and hair body, suppleness and
sheen, and improves texture that has been damaged by chemical treatment
• Ascorbyl (Vitamin C) Palmitate - Functions as a hair nutrient, conditioner and antioxidant
• Lanolin - Moisturizes and conditions hair and scalp
View full details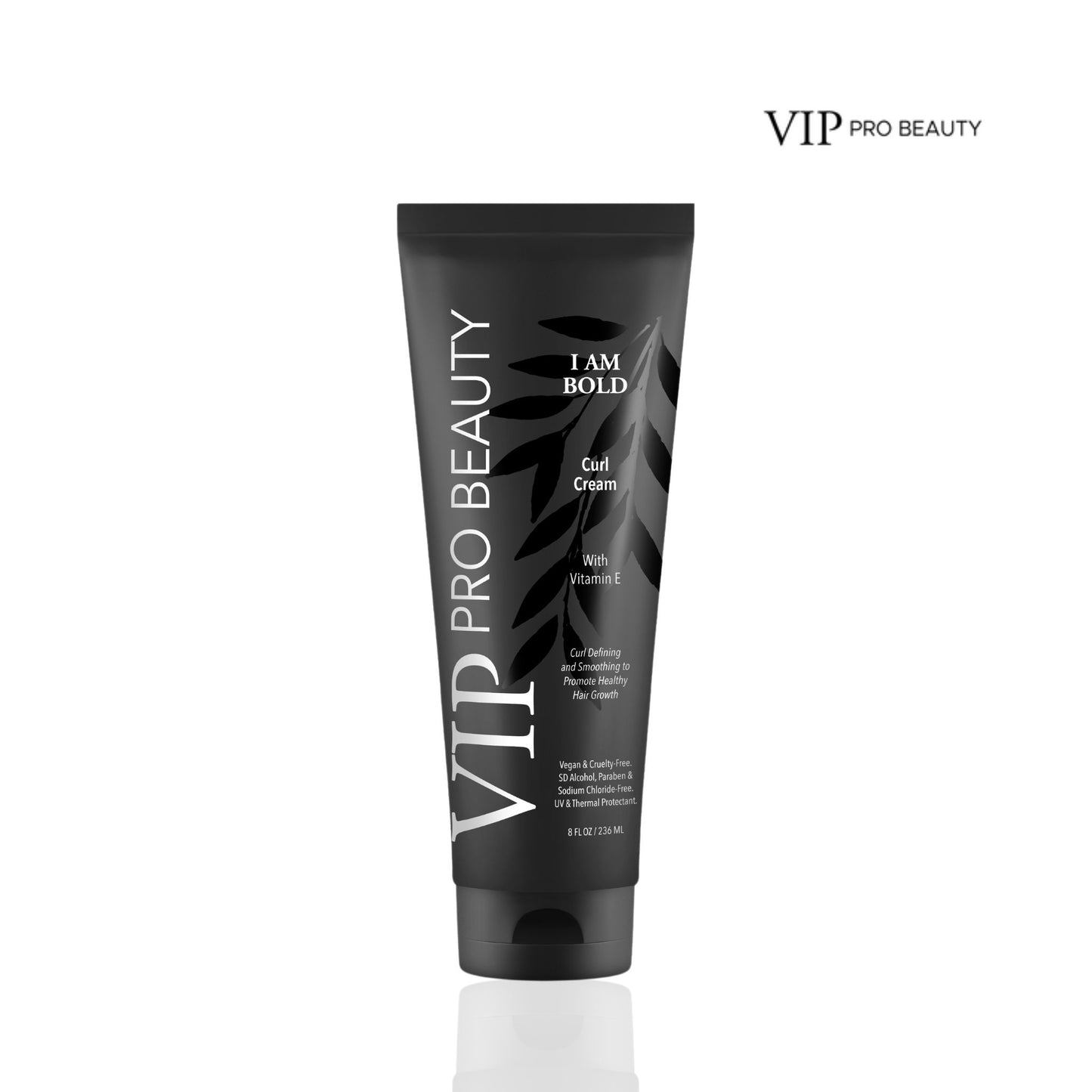 My curl cream is far better than any product
VIP Pro Beauty is absolutely amazing. My curl cream is far better than any product I ever tried on my hair. You have a lifetime customer with this product. Keep up the great work. Thank you!
WOW. I didn't think my curls could look this AMAZING!
WOW. I didn't think my curls could look this AMAZING! In LOVE with VIP Pro Beauty's curl shampoo, conditioner and curl cream. My curls are soft, full, springy and lush! I have tried practically Every curl product out there in every price range and these products are the ONLY ones that keep the frizz away- even in FL humidity!! Definitely purchasing again!! Also love that just a little bit goes a LONG way!!!
Thanks VIP PRO BEAUTY for bringing my curls back!!! ✨💝✨